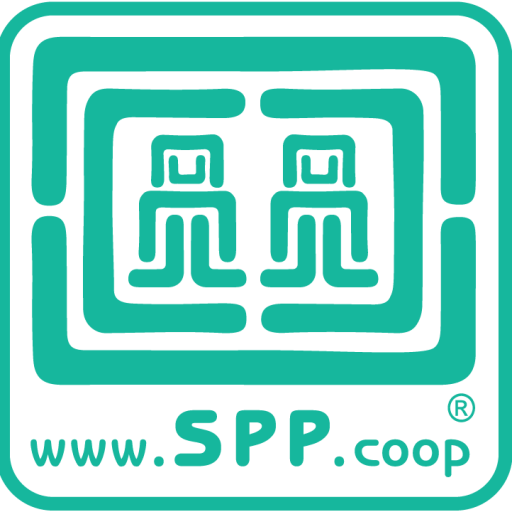 SPP Global is the Small Producers' Symbol, Civil Association, (Símbolo de Pequeños Productores Global) created on August 1, 2006. SPP is recognized as a fair trade label by different national and international bodies: it is positively evaluated and featured in different guides to fair trade labels. Furthermore, our label and standards are governed and run by small producers, but compliance with SPP regulations is guaranteed via third-party certification entities to provide consumers with a solid guarantee.
It has content relevant to producers, businesses and consumers. It articulates the standards of and principles behind the certification as well as producer details and stories. It is accessible in Spanish, English and French. This website is transparent about its affiliations. It is a dynamic resource that is updated with relevant news and resources pertaining to fair trade and SPP. It provides a unique perspective as a producer-driven organization from industrializing nations in Latin America-Caribbean, Africa and Asia.
SPP Global is the owner of the SPP and the instance dedicated exclusively to the development and promotion of the alliance that represents the Small Producers' Symbol and the only instance accredited to authorize the use of the SPP logo to users and to empower the application of the SPP certification program to Certification Bodies. The owners of SPP Global are certified organizations of small producers. However, they do not intervene in the certification process, as it is carried out by third parties. SPP Global's Solidarity Partners include National Coordinators of Small Producers, SPP Registered Buyers and Civil Society Associations. It also has CLAC as an Honorary Associate. SPP Global has a General Assembly, a Board of Directors, a Surveillance Committee, a Standards and Procedures Committee, a Dissents Committee, a Support and Promotion Committee and the Operations Team.
The following Nations have SPP products (per SPP website 2022 Nov): Germany – Bolivia – Burundi – Cambodia – Canada – Colombia – Ecuador – Spain – United States – France – Guatemala – Honduras – Mexico – Peru
Transparency | Diversity | Dynamism | Evidence-based |